ALSET
ALSET was established in 1994 as an integrator and distributor of professional security systems in Poland. We sell security products from different branches as fire alarm, intrusion, access control, CCTV. We also offer integration and control of all systems using a PC. We guarantee the supply of equipment and all necessary technical documents and plans. All the equipment we sell is imported directly from the producers by Alset as an official distributor. We have all the necessary certificates and scrupulously follow all the technical and legal requirements needed in Poland.




Distribution of devices

Intrusion
Access control
CCTV
Fire alarm
Bariers
System Integration





Plans & Realization

Plans of security systems
Supervision of projects
Making installation
Maintenance





Analysis & Consultation

Concept of security
Plans
Selection of devices
Installation
Effectiveness of systems
Page: 1

New !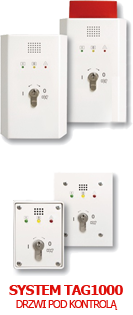 Producer

EntroStar, PoE/PoE+, BACnet, kontroler dostępu

EntroWatch software